SharePlay also works with Apple Music. On a FaceTime call with my wife I selected a song in Apple Music, she accepted the prompt and joined the song at the exact same point as me, seamlessly within seconds.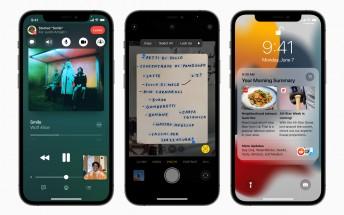 If the other person doesn't have access to the content you're sharing, they get prompted to sign up or pay for it. However if one party doesn't have the latest update, nobody gets any notifications so you won't know what's going on.
Some other apps SharePlay works with, aside from all the expected Apple subscriptions, are Paramount+, Kahoot!, Night Sky (which is a really cool stargazing app), Moleskine Flow (for collaborative drawing), and Doneit.
Other FaceTime improvements that come with the update include easier group calling, the creation of FaceTime links (so Android and PC users can join in), the ability to share your screen (making it a proper, free competitor for Zoom), and Spatial Audio so your companions' voices come from their position on the screen.
Tags:
how to add friends on apple watch fitness