There are a wide range of fitness bands on the market, and it can be hard to decide which one is the best for you. In this blog post, we will compare two lastest products: Huawei Band 6 and Xiaomi Mi Band 6. Both of them have their own unique features, so it really depends on what you are looking for in a fitness band. We will go over each band's specifications and help you decide which one is the best for you.
Display
The Xiaomi Smart Band 6 is a top-of-the-line fitness tracker that comes equipped with a 1.56 AMOLED display. With a resolution of 152*486 and a brightness that goes up to 450 nits, this smart band is perfect for those who are looking for a high-quality fitness tracker that also doubles as a stylish accessory. In addition to its impressive display, the Xiaomi Smart Band 6 also features an AI heart rate monitoring system that can detect and alert you of any irregularities, making it the perfect choice for those who want to stay on top of their health and fitness.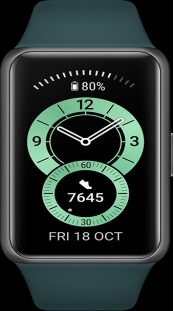 The Huawei Band 6 has 1.47inch AMOLED touchscreen, you can easily check your email, and message notifications, and control your music with the touch of a finger. The screen resolution is 194 x 368 pixels, higher than Xiaomi smart band 6. The interface is bright and clear, making it easy for you to view notifications, messages, and other information at a glance. The Huawei Band6 is also equipped with a heart rate monitor and sleep tracker, so you can always stay on top of your health goals. The Huawei Band6 is the perfect device for those who want to stay connected while on the go.
Battery life
If you choose these two bands without reading this article, you may be in a dilemma. Because you don't know which battery has a longer life. Therefore, we compared the battery running time of Huawei and Xiaomi. Both Huawei and Xiaomi advertised that the battery running time of their fitness tracker was 14 days. However, it has been proved that the duration of Xiaomi band 6 is slightly shorter than that of Huawei. With Xiaomi band 6, the battery runs for less than 10 days, while with Huawei band 6, the battery runs for 12 days. Therefore, if you want to extend the battery life to the advertised 14 days, you need to use them as little as possible in your daily life.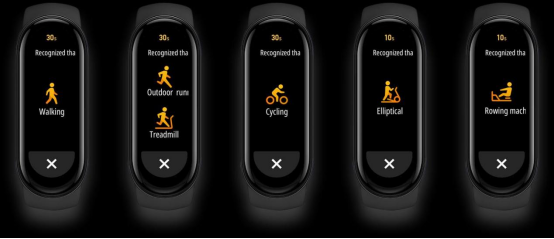 Both Huawei band 6 and Xiaomi band 6 are convenient to charge. They come with a magnetic charging cable that can be attached to the metal contacts on the back, so you don't need to move the fitness tracker to charge. However, unlike Xiaomi band 6, Huawei band 6 provides a fast-charging function in existing smartphones, which can provide a battery life of up to two days in only five minutes. Therefore, if you are an office worker or consume electricity quickly, the Huawei band 6 is your best choice.
Function
If you pursue a different sports mode, the performance of the Huawei band 6 is better. Although Xiaomi Bracelet provides 30 different sports modes, Huawei band 6 also includes parachuting, racing, and other sports.
Therefore, in various cases, you can also record simply through free mode. These two devices, like fitness trackers for modern people, can also pay attention to whether you suffer too much stress in your daily life and measure your sleep when you wear them at night.
Conclusion
So, which brand is best for you? huawei watch band 6 and Xiaomi band 6 are similar in many aspects. But there are also some functions that are not particularly the same. This comparison article gives you clear advice. So, what are you waiting for? Just choose a band that suits you best.