With the advancement in technology, new amazing Smartwatches have been introduced into the market and this has caught the interest of many. Sony, Samsung, and Huawei brands among other brands have played a very big role in unveiling a vast number of smartwatches available today. The smartwatch has been equipped with a touch screen interface and is able to perform a variety of tasks that a normal watch cannot do.
As a matter of fact, smartwatches are capable of performing functions which are much closer to smartphones functions.Apparently, it is known to have some mobile apps in it and has the capability to connect to Wi-Fi and Bluetooth. Also, smartwatches can function as portable media as well as placing and receiving calls and messages among other functionalities.
There are two methods which you can use to pair the two devices together. Each of them is straightforward and easy to follow. Be sure to use a method that is feasible for you and you will achieve a successful connection. The methods include:
Method 1: Basic Pairing via Bluetooth
This is the simplest way to connect your smartwatch with your Android phone. Therefore, all you need to do is turn Bluetooth on and follow the steps outlined below:
You will first have to turn on Bluetooth on your phone in order to allow for a good connection process. To achieve this, you need to follow the following steps: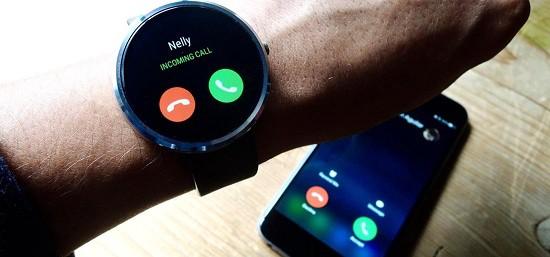 Furthermore, you will then need to make your phone visible to the other devices by turning on the discoverable mode. So, you will achieve this by following the outlined procedure below:
Also, you will have to ensure that your Smartwatch is on before proceeding with the pairing process. So, you need to locate the power button and long press it until it turns on. The pairing screen will then appear with a phone and a watch icon on it.
Next, you will now have to connect your smartwatch to your phone by pairing them together. To pair the two devices, you need to follow the procedure below:
Note: Ensure that your devices are at a closer ranger to guarantee a successful connection. Also, be sure to acquire third-party apps like Smart Connect in order to utilize the full functions of your watch.
Method 2: Use of SpeedUp Smartwatch
Moreover, this method is also another easy way of pairing your SpeedUp smartwatch with your Android phone. You just need to get the SpeedUp app and proceed with the guides as outlined below:
You will first have to download the SpeedUp Smartwatch app from the Google Play Store and install it on your phone. You can also get the app by downloading it from its website. The steps below guides you to download the app from Google Play:
Next, proceed to turn on Bluetooth on your phone as you prepare for the connection. To accomplish this, you have to follow the steps provided in method 1.
You will then have to make your phone visible to the other devices by turning on the discoverable mode. Be sure to follow the steps mentioned in method 1 to achieve this.
On your phone, you need to open the SpeedUp app and follow the onscreen instructions to prepare for connection. You should then search for its name in the list of devices and proceed to the pairing process.
On your phone, you need to follow the steps below to easily pair your devices:
Kevin ArrowsApril 27, 2020 4 minutes readKevin ArrowsKevin is a dynamic and self-motivated information technology professional, with a Thorough knowledge of all facets pertaining to network infrastructure design, implementation and administration. Superior record of delivering simultaneous large-scale mission critical projects on time and under budget.
Tags:
will a stylo 2 work with a smart watch