When World Sleep Day was first observed in 2008, it was far from being an Internet sensation. In fact, the day was chosen in keeping with the March equinox, when the Northern Hemisphere tilts towards the sun and marks the beginning of spring with typically longer and sunnier days.
Nine years later, it was Amitabh Bachchan's iconic tweet that made World Sleep Day trend on Twitter. Since then, every March 17 (this year, it falls on March 18), the Internet is flooded with memes about sleeping (our favourite hobby), and this trend shows no signs of slowing down.
T 2466 - https://t.co/PS5WkYIHOm https://t.co/6bbnA1qVym... its World Sleep Day tomorrow 17th March .. whatever that means !! pic.twitter.com/JvqPEz4BuV
— Amitabh Bachchan (@SrBachchan) March 16, 2017
The growing obsession with sleep
ADVERTISEMENT
The world has never been as obsessed with sleep as it is now, and a growing number of wellness enthusiasts are taking to monitoring sleep data from their wearables like never before. Sleep trackers on your smartwatch typically track your period of inactivity and measure your sleep duration by identifying the points at which you fall asleep and wake up. These wearables can detect interrupted sleep and sense when you're tossing and turning or waking up during the night.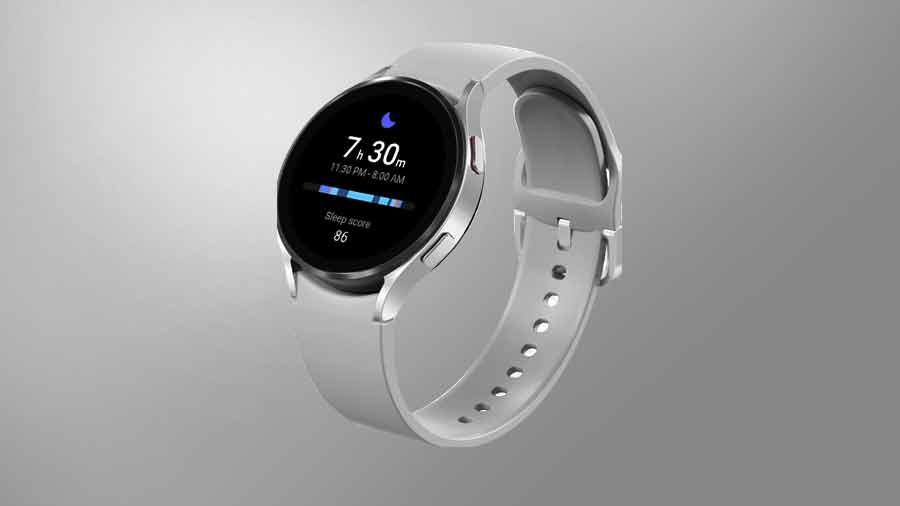 A good night's sleep matters
Having a consistent bedtime can ensure that you have a restful sleep. Many studies have emphasised on the alignment of your sleep times to the body's circadian rhythm or internal clock. This is why you feel more refreshed if you sleep for 7 hours from 11pm to 6am as opposed to sleeping for 9 hours from 2am to 11am.
Sleep tracking demystified
One of the key pieces of tech are accelerometers (small motion sensors in your smartwatch) that measure how much movement you're making while you sleep. Sleep algorithms analyse data from these accelerometers to estimate sleep time and quality. Wearables also use data from heart rate monitors that track sleep stages – REM (Rapid Eye Movement) to deep sleep –by keeping a tab on heart rates. In-built microphones can measure your respiration by tracking snoring, sleep apnea and how frequently you wake up during the night. Most brands have a sleep score (typically out of 100) that rates your sleep.
Five smartwatches that can track your sleep
Garmin Epix:Comes kitted with a high-res AMOLED touchscreen and a scratch-resistant sapphire crystal lens. It comes with a range of 24/7 health monitoring factors like the Body Battery Energy Monitor, which measures the body's energy throughout the day and a deep-dive sleep score. (Rs 89,990 onwards)
Samsung Galaxy Watch 4:Samsung's new BioActive Sensor and a faster chip are the headlining features of this smartwatch. The Watch 4 tracks blood oxygen level and snoring patterns with advanced insights from the National Sleep Foundation. (Rs 23,999 onwards)
Apple Watch SE: Apple offers many of the key features in their top-of-the-line Apple Watch Series 7. This includes their advanced sleep tracking which doesn't just keep track of your sleep but also helps you create a schedule and a bedtime routine to help you meet your sleep goals. (Rs 29,900 onwards)
Fitbit Sense:Fitbit Premium (Rs 999/year) gives you a detailed sleep score breakdown, Snore & Noise detection feature and guided sleep sessions. Even if you don't opt for the paid subscription you can always lean on Fitbit's sleep score, which helps you better understand your sleep patterns. (Rs 22,699)
OnePlus Watch: The OnePlus Watch is elegantly designed with a premium stainless steel build and ultra-fast charging – a 20-minute charge gives you a week's battery backup. This smartwatch is loaded with wellness features that include sleep tracking, SpO2 tracking and multiple workout modes. (Rs 14,999)
Lifestyle
Five advanced wellness metrics that you can track on your wrist
Lifestyle
Go fit or go smart - fitness band or smartwatch?
Tags:
why were smart watches invented