The Super Eagles of Nigeria will take on the Black Stars of Ghana away on Friday, with the reverse leg set for the Moshood Abiola National Stadium, Abuja on Tuesday, 29th March from 6pm.
The winners over the two legs will earn one of Africa's five tickets to the 22nd FIFA World Cup finals, scheduled for 14th November to 18th December this year in Qatar.
With everything looking set for the cracker, we have listed five players who could determine the result of the two-legged battle.
Odion Ighalo (Nigeria)
Super Eagles striker, Odion Ighalo
When Odion Ighalo was brought back to the Super Eagles team from retirement, many people raised eyebrows but the Al Hilal striker has continued to hit the target for his club.
The former Manchester United star scored a hat-trick as Al Hilal overcame Al Ahli 4-2 in a Saudi Arabia top-flight encounter on Friday, highlighting his importance to help the Super Eagles battle for a spot in the upcoming World Cup.
No doubt, Ighalo's experience will be crucial for the Super Eagles as lack of experience in the final third was identified as one of the reasons the team exited the Africa Cup of Nations (AFCON) so early.
Ighalo tended to play on the last shoulder of the opponent's defence with his strike partner dropping deeper to link the play.
He also made a name for himself in England for his 'scoop' skill which saw him square up defenders before dragging the ball around them to fashion a shooting opportunity.
Given Ighalo is a penalty-box forward, the Super Eagles technical crew may have to pair him with another striker to get the best out of him in the two matches.
Felix Afena-Gyan (Ghana)
Felix Afena-Gyan
Finally, the Ghanaian Football Association unveiled their squad list on Tuesday ahead of the two-legged play-off and one of the stars to watch out for on the list is Roma's wonderkid, Felix Afena-Gyan.
The attacker is becoming more influential on the pitch under Jose Mourinho's tutelage.
Afena-Gyan plays as a forward, usually through the middle, and the signs are that the young forward has what it takes to make a name for himself in the African scene.
Born in Ghana, he was at the EurAfrica FC Academy when spotted by Roma in January of 2021.
With his goals for Roma against Genoa, he became the first player born in 2003 to score in Serie A.
As well as his finishing ability, Afena-Gyan is known for his speed.
"What impressed me the most was his cool head in front of goal. If he is not in terms of technique, fantastic, he does have a strong mentality.
"You get these kids now who think they know everything, but he is humble and you can sense he just absorbs all this information from everyone around him. That's fantastic," Mourinho said of the forward.
Afena-Gyan will surely give the Super Eagles' backline a run for their money with his speed and artistry in the final third.
Sadiq Umar (Nigeria)
FILE PHOTO: Super Eagles Sadiq Umar celebrates after scoring for UD Alimera in the Spanish Segunda Division
After showing the stuff he is made up of for the Super Eagles at the 2021 Africa Cup of Nation (AFCON), Spanish club UD Almería's forward, Sadiq Umar, will be looking forward to solidifying his position in the team.
The huge striker returned to club football after the AFCON and has been exceptional, helping the club in their fight for promotion to the top flight. Almeria sit second on the log at present with just one point behind leaders, Eibar.
It is believed that the striker will take his form to the national team as the Super Eagles look forward to favourable results in the two encounters.
The 25-year-old got a goal at the 2021 AFCON though he was not initially in the squad. He was only drafted in after Victor Osimhen and Emmanuel Dennis could not make the competition.
He scored against Guinea-Bissau while also applying himself better than Taiwo Awoniyi after coming on as a substitute in the loss to Tunisia, which eventually resulted in Nigeria's exit.
Sadiq is a right-footed striker who usually plays alone upfront in Almería's 4-3-3/4-2-3-1 tactics.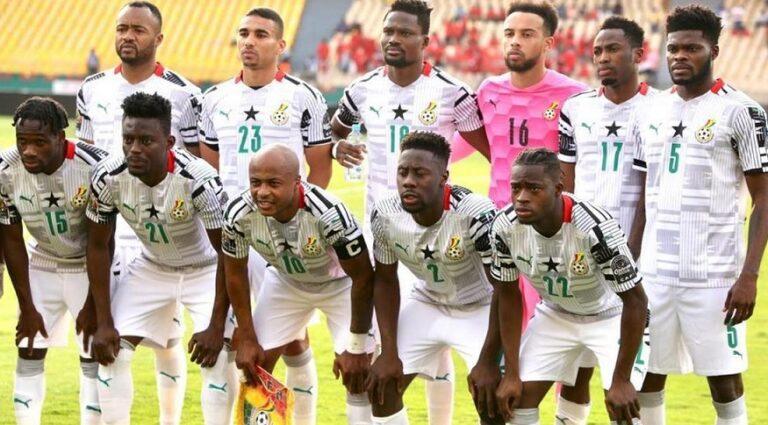 He's physically imposing at 1.92m /6'3'', very strong, quick and explosive and excellent in the air.
According to Total Football Analysis, he can play several roles depending on what his team requires in different phases of the game, acting as a target man and receiving with his back to the goal to help his team progress but also running in behind and posing a threat with spaces in front of him, thanks to his great pace and work rate in attack.
He is very dangerous in the box and has a great goal-scoring record. Sadiq has banged in 15 goals and 7 assists in just 27 appearances in the league this season so far, sitting third on the scorers' chat as he followed up from his 20 goals in 40 matches last season.
If he makes the final list, he is going to be a handful for the Ghanaians.
Victor Osimhen (Nigeria)
Victor Osimhen
Victor Osimhen scored a back-to-back brace for Napoli before joining up with his teammates in the camp as he joined Mohamed Salah, Samuel Eto'o and George Weah as Africans who have scored a double-figure in two consecutive Serie A seasons.
Nigeria missed the Napoli hitman during the 2021 AFCON after he was ruled out due to an injury. However, after his recovery, the young forward has been firing on all cylinders.
Osimhen's athleticism, pace and imposing stature that combines lightning-fast turn of pace when he gets going in long distances is a concern for any defender.
His smart ball movement are the very strength that makes him win most ground duels and a decent amount of aerials, making him a useful option for long balls directed to him.
Allowing a great amount of space for teammates to run into by attracting opposition with his imposing stature and moving the opponent by smart decoy-runs, Osimhen will be a great weapon for the Super Eagles against the Ghanaians.
He also has the elite pressing and defensive discipline that aids the whole team to put pressure on defenders and force them into mistakes.
With all of this in mind, it is safe to say that Osimhen is a very dangerous player to play against and a nightmare for certain defenders.
Osimhen is mainly used as an on-the-box poacher, not contributing to much of the team's general play and doesn't look to combine with teammates and drop deep into space to dictate play, instead, he's being used to his strengths, staying on the last line of the defence, occupying centre backs and providing a very big on-the-box presence, ready to pounce on any loose touches by opponents and always being in high-value positions.
One of Osimhen's main strengths is the way he operates and moves around the box. He has proved to be one of the best poachers in Serie A and has shown unusual goalscoring instinct for a player so young.
Nigeria missed him at the 2021 AFCON but he will be available to cause the Ghanaians havoc in the two-legged encounter.
Thomas Pertey (Ghana)
Thomas Partey
The powerhouse plays for Arsenal FC of England and he has been a solid performer since he joined two seasons ago from Atletico Madrid.
Some may look at Partey as just a defensive midfielder, someone to stop play from reaching his backline, whether through tackles or interceptions. But he is so much more than that.
Though the Ghanaians had a very bad AFCON in Cameroon earlier in the year, Partey has been in the centre of Arsenal's chase for a top-four finish this season.
The midfielder has been unplayable since his return from AFCON, breaking up plays and helping the attack.
In fact, Partey's best attributes are perhaps his attacking ones, both when holding onto the ball and moving it on.
Partey has previously been praised for his ability to transition defence into attack with progressive, line-breaking passes.
If play is wide, he likes to move over and double up on the in-possession player, working to block passes infield, and then either attempting to dispossess that opponent himself or force play towards a teammate who can then try to do so.
He covers ground quickly and has an exceptional work rate; the combination of those, and the conviction with which he makes tackles or presses in a central position, makes him extremely influential when his team is without the ball.
Once he is able to engage an opponent in a duel, he tends to come out on top.
And it is this versatility that appears to delight his coach at Arsenal, Mikel Arteta, when he said: "He is a dynamic midfielder with great energy.
"We're very impressed with his attitude and his approach to the game. He's an intelligent footballer."
"I think he [Partey] allows us to play different formations and he can fit in within those formations in different positions, which is a really good thing to have in a squad."
With Wilfred Ndidi out of the play-off, Partey will cause a lot of problems for the Super Eagles in the midfield. The 28 years old likes to take shots from a distance and this may hurt the Nigerians a lot.
He is definitely some of the players that can determine the result of the two-legged cracker.
Tags:
why were smart watches off by so many flights yesterday