WRAP says the move follows intensified concern about the climate emergency but "too little focus" on the impact of individual consumption in the wake of the COP26 climate summit.
Founded in 2009, businesses, Behaviour Change works with charities, government, and foundations to create "social and environmental change".
WRAP says the agreement "formally cements" years of work already undertaken on behaviour change interventions with Behaviour Change.
Recent examples include trials with Boots and Unilever to drive up recycling of bathroom bottles, a pilot with Dorset council that led to a 46% reduction in recycling contamination, and work with Love Food Hate Waste to promote better understanding of date labels.
Marcus Gover, WRAP's CEO, said: "Changing behaviour at scale can generate huge benefits and together Behaviour Change and WRAP will drive forward change through the businesses and governments we work with – here and around the world – and through our work with the public."
The partnership brings together the two organisations' distinct skillsets, WRAP says, which span behavioural insights and strategies, piloting, testing, and scaling interventions and communicating with the public through citizen campaigns.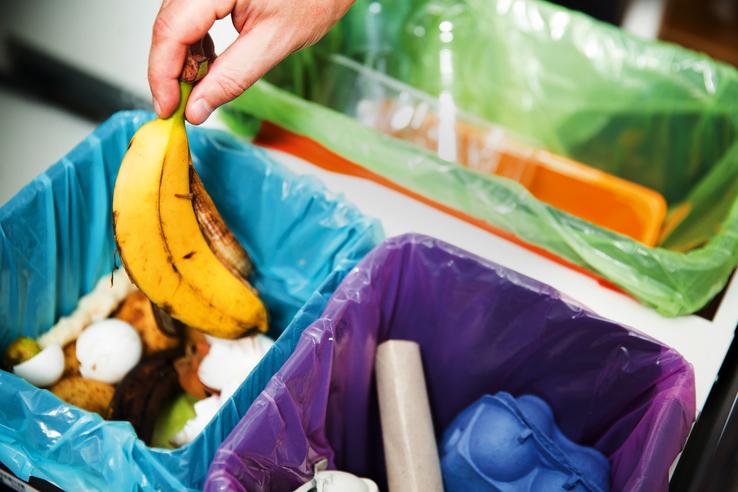 In a statement, WRAP said: "The partnership will empower the public to be part of urgent action necessary to ease pressure on the environment through the carbon emissions embedded in the items we buy and use every day."
The sustainability charity added that the partnership would "significantly help" businesses who work with the two organisations to reach their customers with "more effective" environmental messaging and by engaging directly with the public through brands including Love Food Hate Waste, Recycle Now, Love Your Clothes, and Clear on Plastics.
Behaviour Change will operate as a subsidiary of WRAP across all their "impact areas", while continuing to work with its own customers to deliver social and environmental projects.
The social enterprise's past successes, WRAP says, include developing interventions with Mars Wrigley that reduced littered gum by up to 64%, creating the National Trust's long-running "50 Things to do Before You're 11¾" campaign, and designing behaviour change strategies on topics as diverse as cycling, energy saving, healthy eating and financial inclusion.
David Hall, executive director of Behaviour Change, and director Rob Moore will continue to manage the company and work closely with WRAP's director of collaboration and change, Catherine David.
The social enterprise will have a new governing board including directors and trustees from WRAP and an independent non-executive member, while Mr Hall joins WRAP's senior leadership team.
Mr Hall said: "Working hand-in-hand with WRAP will enable us to do this in bigger, more effective ways that start to answer the huge sustainability challenges that both organisations exist to tackle.
"This new partnership is all about impact and we are excited about the new possibilities it will bring."
Tags:
can i recycle a bathroom scale