Dr. Morcillo is the director of internal medicine Hospital Cima Sanitas in Barcelona and the medical director of Sanitas digital hospital. He is an active advocate and user of digital technologies in his daily practice. He will join the HIMSS & Health 2.0 European Digital Event (7-11 September 2020) as an expert in the session on digital therapeutics.
The below Q&A has been edited for length and clarity.
You have been a pioneer in using digital tools at Hospital Cima. Can you share some of the initiatives you have implemented recently?
Over the past two years we've been implementing multiple projects, thanks to two innovation platforms developed by Sanitas: Bedigit-AllBedigit-All that seeks to promote entrapreneurship among employees, and Sanitas Disruptive, which aims to attract startup talent in areas such as prevention and genomics, liquid hospital, artificial intelligence, blockchain, data & analytics and robotics.
Multiple pilot projects have been scaled within the hospital, such as autocheck-in and geolocation inside the hospital, our connected health platform for telemonitoring patients with wearables, a video-consultation platform and chat with the healthcare professionals, chatbot, tablets in the hospital's rooms, monitoring of neonatal with cameras in the incubators, digital hospital at home, use of virtual assistants for the management of electronic medical records or digital technology validation platform among others.
You will join us at HIMSS & Health 2.0 European Digital Event (7-11 September 2020) as an expert in the session on digital therapeutics. Do you think it can help physicians in their daily work?
Digital therapeutics (DTx) have a great potential for healthcare professionals as well as for patients. They can be used independently or with other therapies, medications or devices and they are available 24/7. One of the benefits of DTx solutions is that they can collect lots of real world data about the users. The healthcare professionals can use data to adjust the patients' therapies, offering both a better experience and better health outcomes to the patients and end users. I think that DTx solutions are especially useful for the management of chronic diseases, allowing patients to be better educated about their disease, empowering them and increasing adherence to the treatment compliance. For healthcare professionals, DTx facilitates the remote monitoring of the patients, while offering a better overview of the patient's health and the evolution of their disease.
Where do you see the most potential for DTx?
DTx solutions have the potential to treat many diseases, especially those with no current treatment, to address unmet medical needs, to expand healthcare access, to empower patients, and to improve clinical and economic outcomes.
As a specialist in internal medicine treating patients with chronic diseases, I think that DTx will help in optimising the treatment of highly prevalent diseases such as anxiety or depression, diabetes mellitus, high blood pressure and other cardiovascular diseases, where the lack of health resources makes frequent monitoring of the disease difficult.
What do you see as the main barriers to scaling up DTx?
Adoption of DTx by healthcare professionals will be one of the main challenges for it to become mainstream, for sure. DTx must be tested for safety and efficacy in randomised clinical trials, must get regulatory clearance by the FDA and EC, and must improve design and usability. Without those conditions, healthcare professionals will be reluctant to prescribe them. It's essential for the companies developing DTx to work with healthcare professionals to engage them and understand the problems that need to be solved. As a healthcare specialist, I strongly recommend that any DTx or new technological device to not just be a product, but a complete service that includes training and monitoring for both healthcare professionals and patients.
Adoption of other digital tools, like telemedicine, are also challenging. Digital transformation must focus on both the patient and healthcare professionals. People and culture are the main barriers for the digital transformation of organisations in any sector. Levers such as training in the development of digital skills, abilities and knowledge, the incorporation of collaborative tools, the digitisation of internal communication and innovation at work are the keys to driving this transformation. Furthermore, technology must improve the experience of both the patient and healthcare professional, by listening and adding value. Physicians and patients need to be involved early in the product development to help anticipate barriers, facilitate acceptance, and minimise disruption of the workflows.
You mention the different solutions you have been implementing recently - how did those tools help you during the COVID-19 pandemic?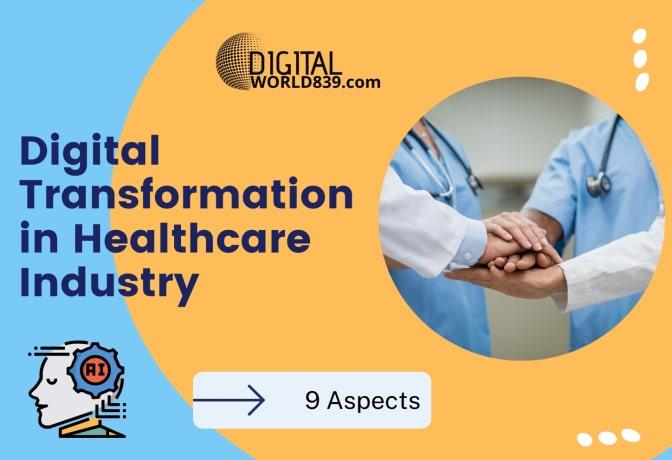 Sanitas' commitment to digitisation and integrating it into our day-to-day life has allowed us to adapt easily to change and COVID-19 has helped to promote all these digitisation initiatives, and achieve two key goals:
Did you introduce additional technologies to tackle the COVID-19 crisis?
We have acquired 3D printers to manufacture PPE, personal protection, and parts for ventilators.
But what we have done really well is to enhance two existing technologies that we were already using: the chatbot and, telemedicine.
Chatbot: we added responses about the virus, based on the instructions from the health authorities. We received more than 500 consultations a day (6,000 consultations in total so far).
Telemedicine: we have promoted video-consultation and telemonitoring:
Could AI and data analysis have helped in controlling the spread of the pandemic?
The data generated by applications could be made public, to be analysed by scientists and researchers looking for links between the disease and certain populations, predicting which patients may develop serious respiratory disease from the virus for example. Containment measures would also be supported as it would be possible to monitor how the virus and lockdown is affecting mental health, and forecasting how coronavirus cases and deaths will spread across cities and the potential reasons.
It is a pity that this technology has not been used widely to stop the epidemic, but it is never too late and we are going to collaborate with partners in the development of algorithms for detecting the disease with mobile phones and identify signs of a COVID-19 infection in medical images.
In terms of innovation and health systems, who do you are the best countries to follow and learn from in the pandemic fight and management?
New Zealand took early action to shut down tourism and imposed a month-long lockdown on the entire country, limiting coronavirus casualties. Germany has overseen the largest-scale coronavirus testing programme in Europe, detecting the virus early enough to isolate and treat patients effectively. Iceland is offering free coronavirus testing to all its citizens. Belgium, Finland, and Denmark also have had some of the more successful responses to the COVID-19 pandemic, thanks to proactive decision-making and better preparation in terms of medical gear and protective equipment for healthcare staff and the general public.
The Republic of Korea has also been successful so far in containing COVID-19 without shutting down its economy with innovative technologies. The country's experience from the previous SARS outbreak and the more recent MERS in 2015, has enabled them to anticipate how to fight COVID-19. The learnings in this instace appeared to be due to:
Let's see what happens with Google and Apple, who that have announced a joint effort to enable the use of Bluetooth technology to help governments and health agencies reduce the spread of the virus.
Finally, if you could implement any innovation within the hospital that could make a difference what would it be?
Artificial intelligence to assist patient and healthcare staff in every step of the decision making process: data collection, analysis, interpretation, recommendation and treatment delivery. This would allow healthcare staff to save time that we are currently wasting in bureaucratic tasks, and dedicate ourselves to what is really important: spending more time on things that brings value to our patients.
Thank you for your time. More information about HIMSS & Health 2.0 European Digital Event (7-11 September 2020) can be found here.
MobiHealthNews is a HIMSS Media publication.
Tags:
how to use sanitas blood pressure monitor