With its eyes set on remote monitoring, Israeli wearable-tech company Biobeat launched its new continuous ambulatory blood pressure monitoring (ABPM) tool late last week.
The new tool differs from typical care because it is cuffless and can capture data about a patient's cardiac health throughout the day. Patients wear the disposable monitor on their chest. According to the company, the tech was designed to be set up by the patient at home without the need for a medical personal present.
Users are able to look at the patient's diastolic and systolic blood pressure, heart rate, mean arterial pressure, cardiac output and systemic vascular resistance. Patients can access the information via a connected smartphone app, and doctors can tap into an online report via a web application.
WHY IT MATTERS
According to the CDC, heart disease is the leading cause of death for men, women and people of most racial and ethnic groups in the U.S. In fact, someone dies of a heart condition every 36 seconds in the country.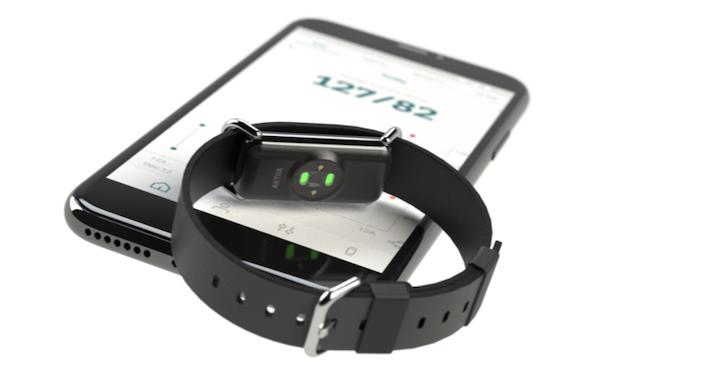 Increasingly the medical world is pitching remote care as a way to keep tabs on patients outside of the hospital and reduce the burden of disease management.
"As healthcare continues its digital transformation, the use of ABPM technologies has become increasingly ubiquitous across the healthcare spectrum, and will continue its growth trajectory as we venture further into the post-COVID-19 era," Arik Ben Ishay, CEO of Biobeat, said in a statement.
"Biobeat is excited to support this positive trend with our new wearable ABPM solution, giving providers a continuous and accurate real-life view into patient cardiac health, replacing antiquated cuff-based technology."
THE LARGER TREND
Biobeat has been interested in the remote care space for some time. In January, Biobeat launched a new home-based version of its technology. Users received a take-home kit, which includes a wireless photoplethysmography (PPG) vitals monitor, adhesives used to place the monitor on the patient's chest and an instruction manual. It also includes iOS and Android apps, which allow patients to view their condition and transmit their data to their care team.
In 2019, Biobeat landed an FDA 510(k) clearance for its remote monitoring device that can measure the wearer's blood pressure, oxygenation and heart rate. The cuffless device comes in the form of a wristwatch or adhesive patch.
Biobeat isn't the only company working on a cuffless blood pressure monitor. Swiss company Aktiia scored $6.1 million in 2020 for its continuous-blood-pressure-monitoring bracelet, equipped with an optical sensor and a software algorithm that measures an individual's blood pressure.
Tags:
how to reset wrist blood pressure monitor