Focus is likely the most prominent feature to come to watchOS 8, and yet, it feels more like an iOS 15 feature that Apple also decided to put on Apple Watch. It kind of feels like an app that has an Apple Watch companion app. The companion app can't do nearly as many functions as the iOS app, but it offers most functionality. Still, Focus is the best way to control your notification settings for multiple different circumstances, and with just a tap on your wrist, you can change all your devices to the same Focus.
Looking at Photos on your Apple Watch hasn't always been the best experience. Often it just looks like a huge grid of all the photos you have synced over from your iPhone. The good news is watchOS 8 has made the Photos app look more like what you're used to seeing on the iPhone. You can even sync Memories over automatically and have them displayed in a beautiful mosaic grid layout, making it easier to comb through those pictures at a glance.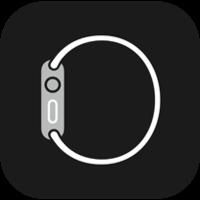 In watchOS 8, the Mindfulness app has taken over the Breathe app. Don't worry; the Breathe feature is still there. You'll just see it in the Mindfulness app instead of on its own. Part of the reason for the rebranding is because Mindfulness also houses a new feature called Reflect. Reflect offers another way for you to use your Apple Watch and take a moment to yourself. I've been slightly disappointed by the Mindfulness, but more on that later.
Lastly, the Home app became way more useful on Apple Watch thanks to watchOS 8. It's now a much more helpful hub for all your connected devices, and it makes controlling all your devices from your wrist a lot easier.
watchOS 8: First things to do
Once you have watchOS 8 up and running on your Apple Watch SE or other Apple Watch, I would first suggest getting acquainted with Focus. You'll want to set up Focus on your iPhone first because once you do, you'll have all those custom Focus settings on your wrist with the tap of a button. Learning to use Focus on Apple Watch likely won't take you long, but once you do, your Apple Watch will likely become your favorite way to set the proper Focus for your whatever the situation.
Next, I would highly suggest you take a look at the Photos app. See the new layout, look at all the beautiful memories you have collected over the years, and ensure that you have the correct folder you want to sync to your Apple Watch. This is important because you can now share photos from your Apple Watch. You can easily send pictures via messages or email with anybody in your contact list right from your wrist.
Of course, every new version of watchOS comes with new faces. watchOS 8 has the Portrait face, which can better use Portrait Mode photos now by turning them into watch faces. They don't offer many complications, just one, but they are a very striking look — especially if you love snapping shots in Portrait mode on your iPhone that has Portrait Mode, which is most of them these days. The neatest part is the ability to use the Digital Crown to "scroll" through the photo. Since the Apple Watch can recognize the foreground and background, it lets you zoom in onto the subject giving the photos a three-dimensional feel. It's a bit of a gimmick, but a cool one nonetheless. So take your favorite Portrait Mode photos and give them a try right away.
watchOS 8: Focus
Tags:
how to unlock apple watch turn digital crown