In a sit-down conversation, Oldman describes the series as the anti-Bond, with Slow Horses showing the grittier "other side of James Bond".
Keep up to date with all the dramas - from period to crime to comedy
By entering your details, you are agreeing to our terms and conditions and privacy policy. You can unsubscribe at any time.
"Slow Horses is not casinos, champagne and Aston Martins. It's such the other side of James Bond, isn't it?" he says in the featurette.
Scott Thomas responds: "Totally. Behind the mirror [of] James Bond. It's the sort of stuff you'd rather not look at."
"It really has [its] tongue in its cheek, wouldn't you say?" Oldman adds.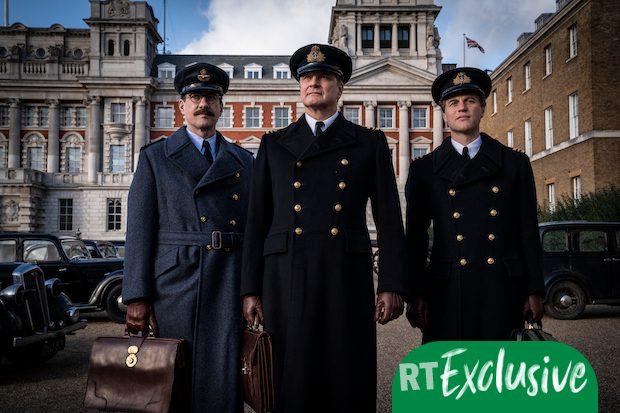 In the show, Scott Thomas plays the "tough cookie" Diana Taverner, while Oldman plays leader of the group Jackson Lamb, who is brilliant but difficult to work with.
Speaking to Scott Thomas about her on-screen character in the series, Oldman says: "If you don't take this too personally, you're very good at playing a tough..."
"Tough cookie," Scott Thomas says.
Advertisement
Comparing acting with Oldman to a game of tennis, she says: "It always feel like a relief when you've got a scene with Gary. I mean they were great to act. They [Jackson and Diana] bicker, they're almost like old lovers... They've learnt to live together. It's fun to do."
The six-parter opens with a double-header on Apple TV Plus on Friday 1st April, while further episodes will arrive on a weekly basis from that point onwards.
Read more: Gary Oldman introduces thrilling first look at Slow Horses
Sign up to Apple TV Plus now. Visit our Drama hub for more news, interviews and features, or find something to watch now with our TV Guide.
The latest issue of Radio Times is on sale now – subscribe now to get each issue delivered to your door. For more from the biggest stars in TV, listen to the Radio Times podcast with Jane Garvey.
Tags:
how to clear phone calls on apple watch