The Apple Watch may not be as powerful as an iPhone or iPad, but it offers a lot of versatility for such a small package. Depending on which Apple Watch model you own, there are a variety of settings to tweak and activities to perform, from listening to music and tracking your workouts to monitoring your heart rate and viewing your photos.
Below are our top tips for Apple Watch owners, whether you have the latest Series 7 or an older model. You have likely tried some of these features before, but there are still likely some tasks you didn't know your smartwatch could perform.
---
4.5Outstanding$347.96 at AmazonSee It 4.0Excellent$279.00 at Apple.comSee It
---
Listen to Music
With an Apple Watch running watchOS 4.1 or higher, you can listen to music on your watch, including songs, albums, playlists, and Apple Radio stations from Apple Music (if you're a subscriber), as well as apps such as Spotify, Pandora, and iHeartRadio.
To set this up, first connect your earbuds, headphones, or speaker via Bluetooth. Open Apple's Music app on the watch to swipe through your library of music. From the player, you can pause, resume, skip ahead, go back, and control the volume. With the built-in radio feature, you can tune into Apple Music 1 and certain news and music stations.
Third-party music apps will need top be downloaded through the App Store on your watch. Each app is slightly different, but the process is similar—just fire up the app to access your stations or library. Some watch apps even allow paid subscribers to listen to music offline.
---
Listen to Podcasts
Apple has its own Podcasts app that lets you download podcasts on your iPhone and listen to them on an Apple Watch running watchOS 5 or higher. If you have an LTE-enabled Apple Watch, you can listen to podcasts without hopping onto a nearby Wi-Fi network.
Open the Podcasts app on your watch to swipe through your library of subscribed podcasts or individual episodes. From the Podcast player, you can pause, resume, jump ahead 30 seconds, go back 15 seconds, alter the speed, and change the volume.
You can also play podcasts from your phone using your watch as the controller. If you're not crazy about Apple's Podcasts app, alternatives include Downcast, Overcast, and Pocket Casts.
---
Track Your Workouts
The Apple Watch shines for its health and fitness capabilities, and one of its handiest features is the ability to track your workouts. Using the built-in Workouts app, you can track your progress at a variety of activities in and out of the gym, including biking, walking, hiking, jogging, rowing, elliptical, stair stepper, swimming, and even yoga.
The app will let you shoot for a specific time, distance, or number of calories burned, or just record a free-flowing workout. As you perform your activity, the app records your time, calories burned, distance traveled, and heart rate. When you're done, the results are sent to the Fitness app on your iPhone, where you can view the latest stats and track a history of your workouts.
---
Monitor Your Heart Rate
Monitor your heart rate with the help of the Apple Watch's built-in Heart Rate app. Open the app, and it will measure your current heart rate. As long as your watch is in display mode, or you glance at the face, measurements are periodically taken to record your rate. Tap the arrow in the upper left, and the app displays your current rate, your resting rate, your average rate, and specific rates based on your activities.
Don't like the Heart Rate app? There are several alternatives that can monitor your heart rate and possess more bells and whistles than the built-in option. Apps like Cardiogram, Heart Analyzer, HeartWatch, and Talking Heart Rate are worth considering.
---
Take an ECG
With an Apple Watch Series 4 and up you can take an electrocardiogram, which checks your heart rhythm and alerts you if it finds any irregularities in that rhythm, such as atrial fibrillation. This is not something you'd necessarily want or need to do on a regular basis, unless you have a heart condition or are experiencing some type of symptom.
To perform an electrocardiogram with your Apple Watch, open the ECG app and tap OK. Hold your finger on the Digital Crown. The app will count down as it takes the ECG. After 30 seconds, the results pop up to display your sinus rhythm and heart rate. To ensure an accurate reading, make sure your watch is on the wrist you designated in Settings. You can also add a note in the app about any symptoms you may be experiencing.
Needless to say, if you are feeling chest pains or similar issues, don't waste time with the app; call emergency services. But in certain circumstances, the app can flag possible issues that you can convey to your doctor.
---
Measure Your Blood Oxygen Level
If you own an Apple Watch Series 6 or 7 and have watchOS 7 or later, a built-in oximeter measures your blood oxygen level, which can tell you if you're getting enough oxygen to your brain and other vital organs. A typical reading should be somewhere between 95% and 100%. A low percentage of oxygen in the blood can be a sign of a pulmonary or cardiac issue, or other related problem.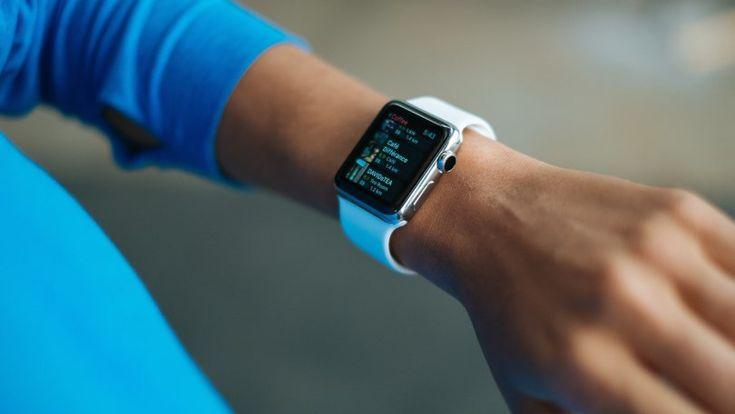 To set up the Blood Oxygen sensor, open the Watch app on your iPhone and tap Blood Oxygen. Make sure the switch for Blood Oxygen Measurements is turned on. Here, you can also control when the sensor takes background readings by enabling or disabling In Sleep Mode and In Theater Mode.
To take a reading, open the Blood Oxygen app on your watch and tap the Start button to begin the scan. The sensor begins with a 15-second countdown. If the measurement is successful, the screen will then indicate the percentage of your blood oxygen level. For best results, make sure your watch is not too low on your wrist and that the band is snug but comfortable. Keep your hand and wrist as still as possible during the reading.
While you shouldn't rely on this sensor as your sole source of information on your blood oxygen level, it can at least tip you off to any problems that you can then discuss with your doctor.
---
Time Your Hand Washing
Washing your hands is a crucial way to remove germs and prevent infections from spreading, and it's never been more important in the face of the COVID-19 pandemic. Experts say that you should wash your hands for at least 20 seconds, especially if you've been in a public place or have come into contact with surfaces that could transfer germs.
To help you with this goal, watchOS 7 unveiled a handwashing tool that detects when your hands are under running water and gives you a 20-second countdown from start to finish. Enable the handwashing reminder directly on your watch by going to Settings > Handwashing, then turn on the switch for Handwashing Timer.
You can also enable location-based reminders, so if you arrive home and have yet to wash your hands, your watch will make sure you don't forget. The next time you start to wash your hands, the timer should kick off and reward you with a chime and a "Nice one" if you make it to 20 seconds.
---
Protect Your Hearing
Loud noises are annoying but also potentially damaging to your hearing. Introduced in watchOS 6, Apple's Noise app can alert you if surrounding sounds are above a safe level that could lead to hearing problems. By setting a certain decibel threshold, you can receive a notification from the app if the ambient sounds are too high.
To set this up directly on your watch, go to Settings > Noise, then tap Environmental Sound Measurements and turn on the switch for Measure Sounds. Go back to the previous screen and tap the option for Noise Notifications. Here, you can set the decibel level. If your watch determines that the surrounding sound is too loud, a notification pops up to warn you.
---
Practice Mindfulness
When you need a quick break from the daily grind, turn to your Apple Watch's Mindfulness app for help focusing on something other than the normal stress and strain we all sometimes feel. Use Reflect mode to think about something in your life—a challenge, a difficulty, a success, a memory, or an idea, and ruminate on it for a minute or longer.
Breathe mode asks you to breathe in and out for a minute to try to ease your mind and body. You can set Breathe mode to automatically remind you to practice deep breathing at specific times throughout the day.
---
Track Your Sleep
If you need to track your sleep, third-party sleep tracking apps have long been available for the Apple Watch, but Apple has since introduced its own built-in sleep tracker with watchOS 7. The Sleep app can determine how much time you're actually asleep during the night, analyze your night-time schedule to help you try to get better sleep, and record your sleeping pattern over an extended period of time.
To set this up, open the Health app on your iPhone. Swipe down the Summary screen and tap the Get Started button for Set Up Sleep. You can then set a goal for the number of hours you'd like to sleep, create a bedtime and wake time weekly schedule, and program any alarms you might need.
You can enable Sleep Mode to automatically turn on Do Not Disturb at your bedtime; Wind Down mode also eliminates distractions a certain number of minutes before bedtime. You can also turn on sleep tracking directly from the Sleep app on your watch. Then just wear your watch to bed and check the sleep data on your iPhone the next morning to see how much you slept.
---
Turn on Do Not Disturb
Just like your iPhone, the Apple Watch supports a Focus mode with Do Not Disturb so you're not bothered by phone calls, text messages, or other notifications. By default, the Focus setting on your watch mirrors the iPhone.
On your watch, you can flip on Focus and Do Not Disturb a couple of ways. Go to Settings > Focus. Tap the category for Do Not Disturb. Then tap Add New to enable it now or set up a schedule. The half-moon icon appears at the top of the screen to indicate Do Not Disturb mode.
Alternatively, swipe up from the bottom of the watch screen to Control Center and tap the half-moon icon. At the next screen, choose whether to leave Do Not Disturb on until you turn it off, for one hour, until this evening, or until you leave your current location.
---
Call Emergency Services
If you own the cellular version of the Series 5, Series 6, or Series 7, you can call emergency services directly from your watch. The feature also supports international calls to emergency services, regardless of your carrier or where you live. So if you're an American visiting London, for example, and need help, the watch will call 999 and not 911.
Press down on the side button for a few seconds until you see the screen for Power Off, Medical ID, and Emergency SOS. You can either slide Emergency SOS to the right or continue holding down the side button. After a short countdown, your watch calls emergency services. If you start the countdown by accident, release the side button. If you start an emergency call by accident, press down on the screen and then tap End Call.
As an added feature, you can add an emergency contact through the Medical ID screen in the Health app on your iPhone. That person then receives a text with your location after the emergency call ends.
---
Set Up a Watch For a Family Member
It used to be that you needed an iPhone to set up and use an Apple Watch. However, watchOS 7 introduced the ability to set up an Apple Watch for a family member who doesn't own an iPhone. That person can then make and receive phone calls and text messages, use a variety of built-in features, and run third-party apps on the Watch.
For this to work, you'll need an iPhone 6s or later with iOS 14 or higher, while the family member will need an Apple Watch Series 4 or later. Certain features also require a cellular connection on the person's watch.
To set this up, position the watch next to your iPhone and open the Watch app. Tap the All Watches link at the top, then tap Add Watch and select Set Up for a Family Member. From there, follow the steps to enable or modify the necessary features and settings.
When you're done, your grateful family member can start using their watch without needing to own an iPhone. You can then continue to manage their watch from your own phone.
The Best Apple Watch BandsThe Best Apple Watch Accessories12 Ways to Get Healthy With Your Apple Watch
---
Talk to Siri
Yes, you can talk to Siri on your watch. And with an Apple Watch Series 3 or later, Siri will even talk back to you. Long-press on the Digital Crown, and Siri will appear, awaiting your command or question. With watchOS 7 or higher, you can make a greater variety of requests to Siri, such as translating a word or phrase.
You can also get Siri's attention by voice. On your watch, go to Settings > General > Siri. Enabling Hey Siri lets you say "Hey Siri" to your watch. Enabling Raise to Speak lets you raise your watch to your mouth where you can then say "Hey Siri" to chat with the voice assistant.
---
Run a Siri Shortcut
If you use Siri Shortcuts on your iPhone, you can trigger them even faster via your Apple Watch. With watchOS 7 or higher, Apple has added a Shortcuts app to the watch. Open the app to see all the supported shortcuts that you can start from your watch. Tap a specific shortcut, and you can then run and manage it directly from your wrist.
---
Find Your iPhone
Lost your iPhone? Use your Apple Watch to find it. Swipe up from the bottom of your watch face to access Control Center. Look for the icon that resembles a ringing phone. Tap that icon, and as the icon turns blue, your phone will emit a pinging noise that you can follow to track it down.
---
Find a Family Member
Want to track the location of a friend or family member? You can determine their whereabouts through the Find People app on your Apple Watch. After you open the app, any family member who has agreed to share their location with you appears on the screen. Tap the entry for that person to view a map and address. You can also get turn-by-turn directions to their location and be notified if they leave their current spot.
---
Access Your Contacts
Apple finally added the Contacts app to the Apple Watch with the release of watchOS 8. Now you can view, edit, and manage your contacts right from your wrist by opening the onboard Contacts app.
View your info card at the top of the screen or swipe down to view all your contacts. Tap the card of a specific contact to view the person's name, address, phone number, and more. With the icons at the top of the card, you can call, text, or email the contact. Swipe to the bottom and you can share the contact's information with someone else, edit the details, and remove the contact.
---
Browse Photos
You can view certain photos from your iPhone on the watch. By default, your watch displays the photos you've tagged as favorites, but you can change the album. To do this, open the Watch app on your iPhone and go to the My Watch section. Tap Photos and change the Synced Album to one of your choosing.
On your watch, open the Photos app to see thumbnails of all your synced photos. Zoom in by tapping or turning the Digital Crown. Swipe left or right to browse through them, and tap a specific photo to see it up close.
---
Dictate an Email or Text
You can enter text on your Apple Watch a few different ways. With a Series 7 or later, use the QuickPath keyboard. With any Series watch, scribble characters or tap them out on your iPhone. But one quick way to create text is to dictate it. In the Mail or Messages app, for example, tap the field that says Create Message, Add Message, or iMessage. Tap the microphone icon and speak your text. Tap in the field and then tap the Backspace key to correct any mistakes. When your message is complete, send it.
---
Organize Your Apps
Your home screen can quickly get cluttered with apps, but you can rearrange those icons in a layout that works best for you. On the iPhone, open the Watch app. In the My Watch section, go to App Layout and move your icons to different spots.
To do this from your watch, go to the home screen and press down on one of the icons until they all start jiggling. You can now move the icons to different areas. Or press down on the home screen and choose List View instead of Grid View to see your apps in an alphabetical list.
---
Access Apps From the Dock
You can quickly access your favorite or most-used apps through the dock. Just press the side button and scroll through the list until you find the app you want. Apps can be added to the dock. If you want to remove one, swipe it to the left and tap the X.
To better manage your docked apps from your iPhone, open the Watch app. At the My Watch section, tap the entry for Dock, then tap the Edit link. You can then remove an app from the dock by tapping the minus sign, or add an app by tapping the plus sign.
---
Change and Customize Your Watch Face
Tired of looking at the same old watch face every day? You can easily change and customize the Apple Watch face. To see a different watch face, swipe to the right or left of your watch screen. To set up new faces, open the Watch app on your iPhone, go to the Face Gallery section, and tap a face. You can then jazz it up with a specific color and style, and then tap Add to add it to your default watch faces. At the top of the My Watch screen, tap Edit next to My Faces. Here, you can remove faces you don't want and change the order in which the faces appear.
---
Change the Brightness and Text Size
Do you have trouble seeing the text and screens on your watch? You can play with the brightness and text size. On your watch, go to Settings > Display & Brightness. Tap the left or right icon on the brightness scale to lower or raise the brightness. You can also control this by turning the Digital Crown. Tap Text Size, then tap either of the icons on the text size scale to change this, or turn the Digital Crown. For more visibility, turn on the switch for Bold Text.
---
Control Your Watch With Hand Gestures
Tapping and pressing your watch face and buttons to control your watch isn't always feasible. If you can't use your other hand to navigate your watch, instead use your watch-wearing hand through gestures. To set this up, go to Settings > Accessibility > AssistiveTouch and turn on the switches for AssistiveTouch and Hand Gestures.
By default, pinching your thumb and forefinger moves forward to the next item on a screen or in a list, double-pinching your fingers moves to the previous item, clenching your hand activates or opens your current item, and double-clenching triggers an Action menu with an array of commands.
Sign up for our Weekly Apple Brief for the latest news, reviews, tips, and more delivered right to your inbox.
This newsletter may contain advertising, deals, or affiliate links. Subscribing to a newsletter indicates your consent to our Terms of Use and Privacy Policy. You may unsubscribe from the newsletters at any time.
Thanks for signing up!
Your subscription has been confirmed. Keep an eye on your inbox!
Tags:
how to make stopwatch digital on apple watch